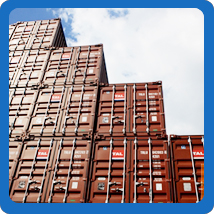 Vinayraj Metal Pvt. Ltd. – At: Padavala Veraval (Shapar) Dist.Rajkot – Gujarat (India) is one of the reputed manufacturing of Brass Sheet, Copper Sheet, Bronze Sheet, and supplier precision sheet stamping parts, it is also one of the leading manufacturer and suppliers of various Copper and Bronze alloy Casting parts, Electrical Wiring Accessories & Earthing Lighting Protection Products providing service to major organization in India and abroad. All the items are manufactured exactly as per the customer's drawing, design & sample.

Our major products are being exported to Australia,U.K.,U.S.A.,Germany, France, Middle East and Europe. We export quality products, which results into the repeated scheduled orders from our customers. We also work as an ancillary company for our esteemed customers,

Our main plant at Industrial area is having state of art manufacturing facilities with best machineries. In house rolling plant manufacturing of Brass, Copper & Phosphorous bronze & Casting components and fully assured quality control panel. Total customer satisfaction both in quality and personalized attention, understanding and developing innovative cost effective techniques for customer benefits is the base our foundation since years.