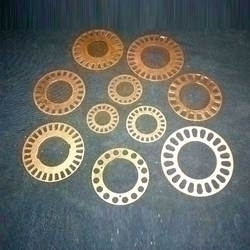 Product Group: Sheet Metal / Stamping Components

Copper Submersible Rings / Lamination Washers

We have wind rang offer copper submersible rings to our clients. These are used in submersible pumps for lifting water from deep water bored wells. Pump parts in carbon material with higher hardness will enhance abrasion resistance.